Our range of modified flours can be used as a base for single, two or three stage batter applications.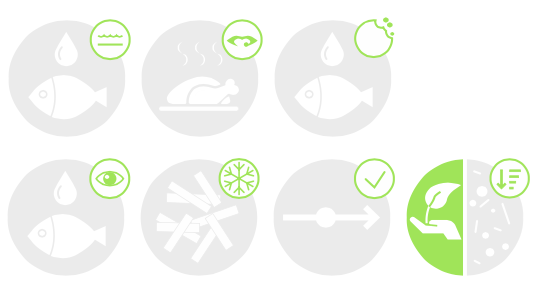 PROPERTIES
excellent base for wet and dry batters
seals in taste and freshness of battered product
better and long lasting crispiness of batter
improves colour of batter after frying or freezing
stable wet batter viscosity after preparation
free flowing properties
clean label
natural product with lower micro bacterial counts

The information contained in this sheet should not be construed as recommending the use of our products in violation of any patent, or as warranties (expressed or implied) of non-infringement or fitness for any particular purpose. Prospective purchasers are requested to conduct their own tests and studies to determine the fitness of our products for their own particular purposes and specific applications.
Batter Flours